If diversification is the only free lunch on Wall Street ...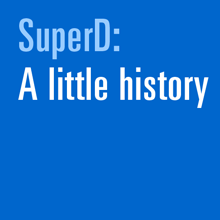 ... SuperDiversification is more like a high-nutrition feast.
Odds are your great-grandparents' portfolio consisted of one or two stocks. Buy IBM, hold it for life. Your grandparents' portfolio consisted of a few mutual funds that more broadly diversified risk among hundreds of issues. And your parents' portfolio was allocated more broadly still, perhaps scientifically diversifying among funds that invest in stocks, bonds, and cash instruments.
With each successive generation, new research and new portfolio tools delivered greater power to the individual investor to reduce portfolio risk and improve returns. By the mid-1990s, with the growth of alternative asset classes (foreign stocks, REITs, commodities, and hedge-like mutual funds among them), several Ivy League college endowments and a couple of enterprising investment firms catering to institutional and high-net-worth investors (namely Bailard, Biehl & Kaiser, GMO, and recently, Research Affiliates) pioneered a further evolution in investing — diversifying well beyond the conventional stocks/bonds/cash model.
Also in the mid-1990s, paralleling these innovations, Seasonal Strategy developed and implemented its SuperDiversification ("SuperD") approach for individual investors.
Featured in...