Seasonal Strategy's quarterly newsletter

Click on dates to download PDFs
Finally: A real return to safe, short-term investments

Paperless quarterly reports are coming from Seasonal Strategy

Seasonal Strategy is moving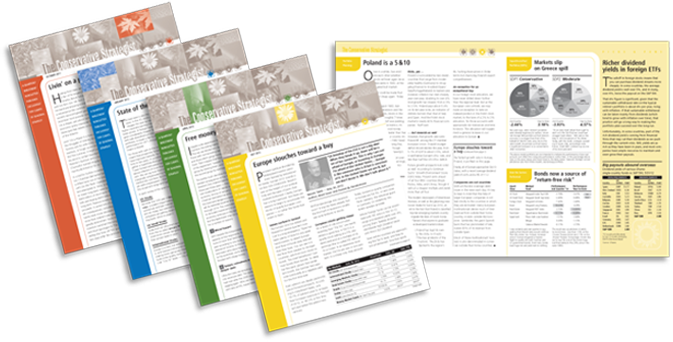 Archive of past 12 issues:
The biggest scam of all

Schwab's financial position is strong

Four years later, the Schwab/TD Ameritrade integration is finally upon us

2023: Look abroad, seek yield, continue to diversify

For an unpredictable 2023, an alternative fund of alternatives

Top financial regrets — and what we can learn from them

Don't fight the Fed. It wants asset prices lower.

Inflation looks scary. TIPS iinvestors don't think so.

Social Security: Delying makes dollars — and sense

The Fed is behind the curve. Hopelesslely far behind.

Private credit a safe haven and effective diversifier

A view on the Fed's resolve
An ocean of risk

Berkshire and the lifeboat mentality
2022: Valuation is destiny

Effective altruism: How to give

Effective altruism: Where to give
Evergrande: Why it matters
Investors (and even advisers) have absurd expections for US stocks
House prices have risen a lot. They remain reasonable.
Private markets and the Groucho Effect
Two funds for challenging times
The other regime change

Inflation not rising yet. Powell/Yellen not concerned. Bond market is.

Building an inflation-friendly portfolio
The blinding light at the end of the tunnel
SPAC arbitrage: A conservtive strategy in a crazy market
SECURE Act 2.0 should pass in 2021, improve retirement savings
Markets and the Election: 4 things to know (that most people don't)
"If Biden is President, will my taxes go up?"
Selloff and rally dangerously concentrating wealth
Enter the newbie
The Conservative Strategist has been continuously published quarterly for 30 years. Select older issues are available upon request.