Seasonal Strategy's quarterly newsletter

Click on dates to download PDFs
Evergrande: Why it matters

Investors (and even advisers) have absurd expections for US stocks
House prices have risen a lot. They remain reasonable.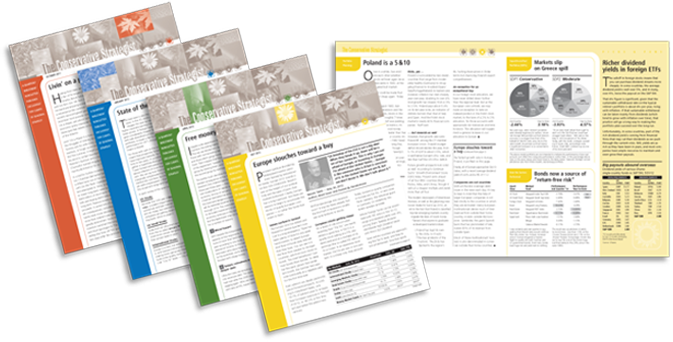 Archive of past 12 issues:
Private markets and the Groucho Effect
Two funds for challenging times
The other regime change

Inflation not rising yet. Powell/Yellen not concerned. Bond market is.

Building an inflation-friendly portfolio
The blinding light at the end of the tunnel
SPAC arbitrage: A conservtive strategy in a crazy market
SECURE Act 2.0 should pass in 2021, improve retirement savings
Markets and the Election: 4 things to know (that most people don't)
"If Biden is President, will my taxes go up?"
Selloff and rally dangerously concentrating wealth
Enter the newbie
A pandemic ravages lungs and portfolios
Legacy Subprime should survive the crisis, but with at least one casualty
Rays of sunshine
The 2020s are starting much like the 2000s
The IRS catches up to longer life expectancies…
…and Congress, after some dallying, joins in.
Only three drivers of stock prices
A bad idea rich people love (and alternatives)
WHOA: 4 reasons retiree portfolios should trot, not gallop
Is anything still cheap? Yes. Emerging markets value stocks.
The Fed's worried about the economy. Investors don't seem to be.
Profit margins look toppy
Banks turning savers into suckers
Fed Chairman: Not a popularity contest
A solid closed-end fund amidst the wreckage
The active/negative President
The merger boom opens an opportunity
Two funds for the merger boom
Trump gets one right
The Conservative Strategist has been continuously published quarterly for 30 years. Select older issues are available upon request.