Advising you about your portfolio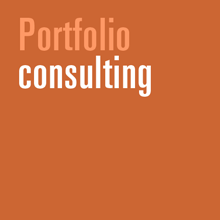 Seasonal Strategy will advise you on a non-discretionary basis.
With input from Seasonal Strategy, you will be responsible for making all trading decisions and inputting all trades. You will be under no obligation to follow Seasonal Strategy's advice.
Your accounts will be custodied mainly at Schwab Institutional, but can be housed across a broad range of custodians.
You will receive an Investment Policy Statement (IPS) up-front that can act as a blueprint for your management of your portfolio. Seasonal Strategy will issue you quarterly reports that include:
A brief cover letter,
A PortfolioCenter™ report detailing your portfolio's composition and performance, and
The Conservative Strategist, Seasonal Strategy's quarterly client newsletter.
Fee:  Annual based on assets under management (0.25% of assets). Minimum fee $2,500 per year.