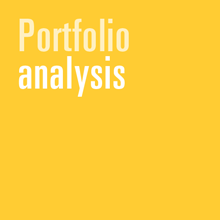 Seasonal Strategy will review your current portfolio as a second-opinion service.
Services will include:
A comprehensive portfolio composition inventory,
Asset allocation and asset location recommendations, and
An Investment Policy Statement (IPS), when appropriate.
Other services pertinent to investment planning may be provided as needed. These may include:
Retirement planning projections
Investment taxation and expense analysis
Fee:  $175 per hour (Discount available under certain circumstances).