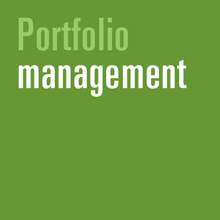 Seasonal Strategy will manage your portfolio on a discretionary basis.
Your accounts will be custodied at Schwab Institutional. (Accounts at other custodians may be managed upon review.)
You will receive an Investment Policy Statement (IPS) up-front that acts as a blueprint for the management of your portfolio. Seasonal Strategy will input all trades and issue you quarterly reports that include:
A detailed cover letter summarizing activity, performance and outlook,
A PortfolioCenter™ report detailing your portfolio's composition and performance, and
The Conservative Strategist, Seasonal Strategy's quarterly client newsletter.
Fee:  Annual based on assets under management (0.8% on the first million, 0.6% on the next four million, and 0.4% on amounts over five million). Minimum fee $3,000 per year. (Discount and minimum waiver available under certain circumstances.)